Gite du Calme - Gite Self Catering Holiday Rental Poitou Charente SW France
Gite du Calme, is a comfortable self catering accommodation to rent if you are relocating or house hunting in the Charente Maritime South West France. We are centrally located between Saintes and Cognac off of Route National 141. Gite du Calme is fully equipped to make your long let as comfortable as possible.

About Us
We travelled around with a baby trying to look for the right house to buy and during our five month road trip stayed in many gites. Some that were great and others not so, but one thing we did learn is that we would have liked a few more home comforts, including a computer with WiFi internet access, English TV and a nice garden. For long lets we charge a monthly fee plus bills,
B&B
for short term stays.
Please call or email for long let prices.
Gite du Calme
107 Rue de l'aire aux Grains
Les Poitevins
Chérac 17610
Charente Maritime France
T:
0033 ( 0 ) 546 92 50 44
Julia or Robert (English spoken)
Contact Us
Relocating
or
House Hunting
House hunting Cognac Gite self catering farm house Charente Maritime Poitou Charente SW France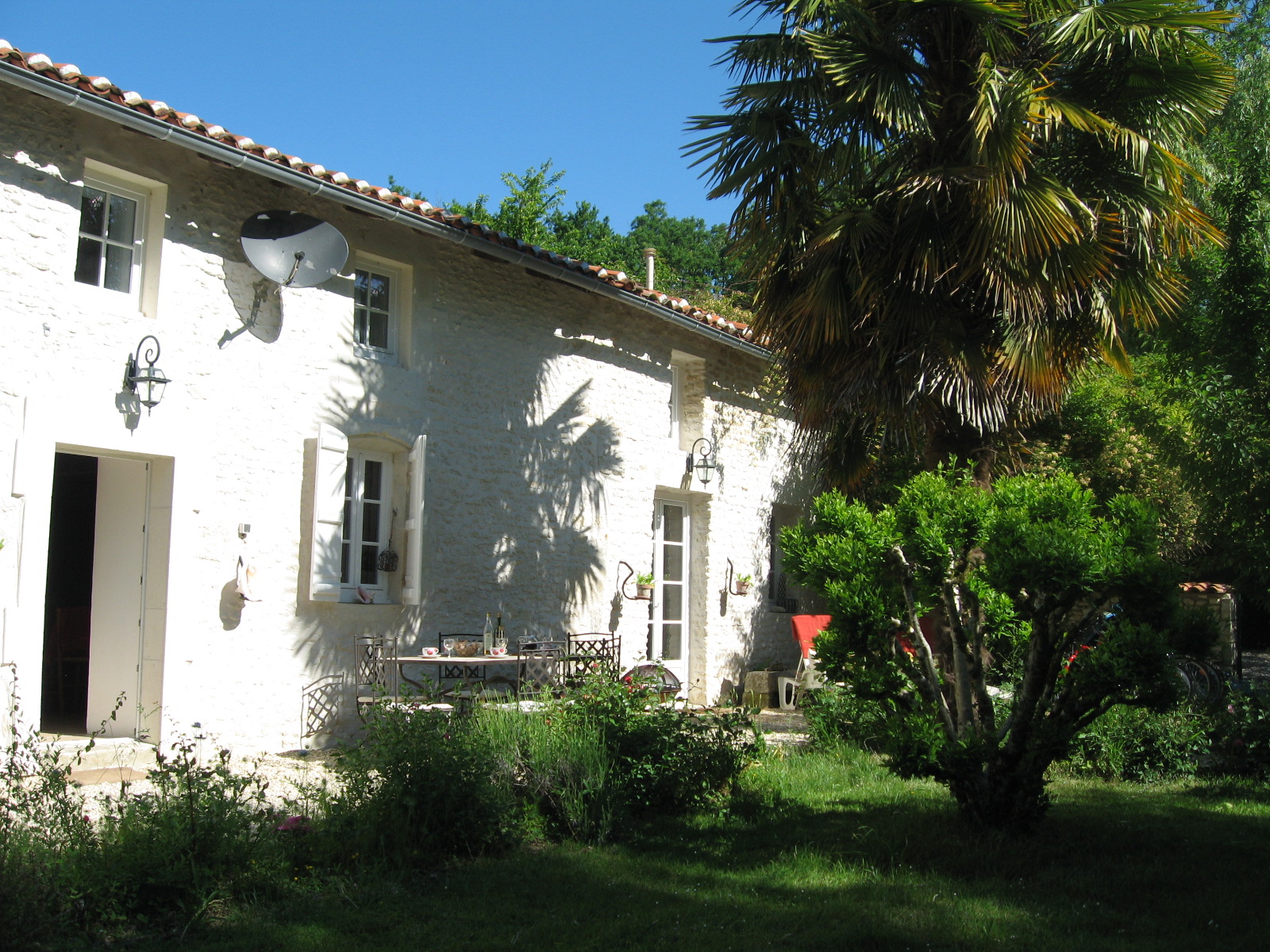 This House with 2nd home for cosmetic updating is for Sale
click here