Gite du Calme - Gite Self Catering Holiday Rental Poitou Charente SW France
Saintes 10mins
A vibrant town once the Roman capital of SW France. Full of great architecture Saintes is also on the Charente river and has cobbled streets packed with cafes and shops. It has a magnificent Roman amphitheatre where in the summer months they have spectacular entertainment. They also hold live street entertainment throughout the summer which is great fun for all ages. Just on the outskirts of Saintes you have a beautiful chateau Roche Corbonne to visit and the tourist office has a list of guided tours in English. Saintes also has many areas where sculptors work with the local chalky stone, and for a small fee you can have a go yourself. From both Saintes and Cognac you can hire or take a boat trip for the day along the Charente River seeing and stopping at sites on the way. Saintes also has a lovely park with animals and an outdoor swimming pool.
Cognac
10mins
Cognac is a historical 17th century town prominent with the world famous Cognac houses. Cognac boasts fine architecture and many a grand building can be seen alongside the Charente river edge. The village has many cobbled streets filled with a mixture of stylish independent shops and restaurants. There are two fabulous parks for all the family and an outdoor public swimming pool. From July to September, Cognac organise free festivals closing the roads to cars and have music and all kinds of street entertainment, it is amazing and great fun for all ages.Cognac has an undercover fresh food market everyday apart from Monday.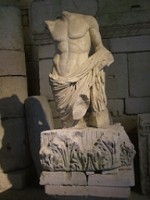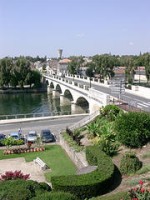 Local Area 2


Cognac Gite holiday farm house Charente Maritime Poitou Charente SW France